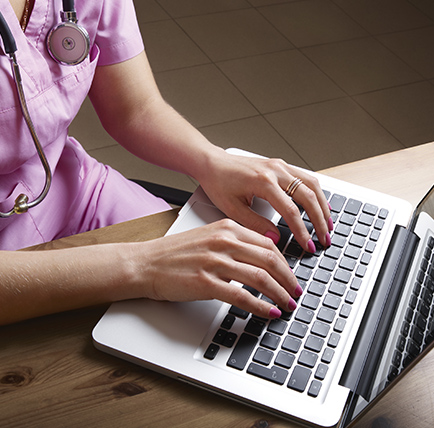 Newsroom
AMWF in the News
The Agnes Marshall Walker Foundation (AMWF) is pleased to share news and announcements about its programs and grantees, as well as organizational news.
WAIT-A-TIC Research Grant Update
AMWF received notification that the "When Is An ICP Transducer Providing A Value Reflecting True ICP?" manuscript has been accepted to the Journal of Neuroscience Nursing (JNN)! This was the first AMWF Reearch Grant winner. The JNN does not have a publication date, but will keep us updated as they receive additional information.
Ask me about 218!
To coincide with the 50th Anniversary AANN Annual Educational Meeting, the Agnes Marshall Walker Foundation has a goal of raising $218,000 by the year 2018!
Your donation to the foundation will help fund the AMWF Grant Program, which assists neuroscience nurses with expenses including travel, research, and recertification.
You can help neuroscience nurses promote excellence in patient care by donating a small gift today!
We appreciate your support!
AMWF Raises Funds from the AANN Advances in Stroke Care Conference
The Agnes Marshall Walker Foundation (AMWF) raised over $1,000 at the AANN Advances in Stroke Care Conference, which took place September 25-26th in Chicago, IL! The Stroke Conference was very successful, selling out at 260 attendees. AMWF is proud to have supported four nurses to attend this conference with the AANN Advances in Stroke Care Conference Travel Grant!
"At this conference, I learned about health care systems and quality. As a stroke data abstractor nurse, this was very helpful to me and enabled me to recognize quality and data process opportunities within my health system. This was my first professional networking conference, and I am so thankful to the Foundation for providing me with this opportunity. You have further inspired me to continue to pursue stroke as my nursing passion and commit myself to continual education and career advancement for the betterment of my patients." - Loretta J. Webb, winner of an AMWF Advances in Stroke Care Conference Travel Grant
If you are interested in attending the AANN Stroke Conference in 2016, new travel grant applications will be available Spring 2016!
CNRN Grant Recipients Announced!
The Agnes Marshall Walker Foundation (AMWF) is pleased to announce the recipients of the AMWF CNRN Recertification Grant. Congratulations Megan T. Moyer and Janet L. Masters!
The CNRN Recertification Grant is awarded to AANN Members to provide financial assistance to those who are due to recertify their CNRN credential by December 31, 2015. All candidate applications are reviewed and determined by the AMWF Board of Directors.
"I am thankful for the opportunity to receive the AMWF CNRN Recertification Grant and appreciate the financial support enabling me to keep my certification active . Obtaining my CNRN certification was a highlight early in my Neuroscience career, and something I feel strongly about maintaining as an advanced practice nurse."
Megan T. Moyer, CNRN, MSN, NP
"Sparks of new inspiration and opportunity captivate me as I humbly accept this CNRN re-certification grant. Since obtaining my certification, I have embraced my neuroscience nursing path with the profound courage to persevere in setting and achieving many new goals. Being the first on my nursing unit to become certified, my accomplishment inspired others and we now have over a dozen whom have obtained this most valuable goal. The AMWF grant will continue to challenge me as I look forward with excitement to what lies ahead on my career horizon. It is with heartfelt gratitude that I pledge to continue striving for neuroscience excellence in honoring Agnes Marshall Walker whom passionately inspired us all."
Janet L. Masters, CNRN, RN, SCRN
Due for CNRN recertification on December 31, 2016? CNRN Recertification Grants for the 2016 cycle will be posted in Spring 2016!
AMWF Hosts First Event at AANN Annual Meeting
The launch of AMWF was an opportunity to share information about how its grants will support education and impact the neuroscience nursing community.
Press Releases
Read about the collaboration between the American Association of Neuroscience Nurses (AANN) and the American Board of Neuroscience Nursing (ABNN) to establish the Agnes Marshall Walker Foundation.
Check back soon for more updates and press releases about AMWF.