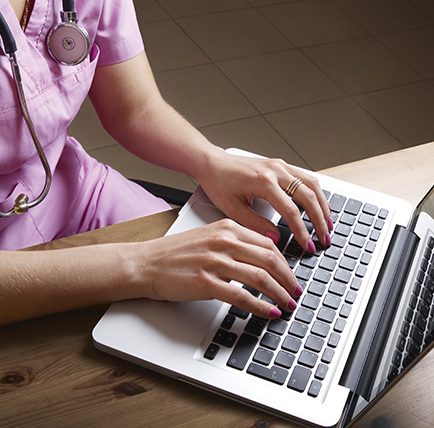 Newsroom
AMWF in the News
The Agnes Marshall Walker Foundation (AMWF) is pleased to share news and announcements about its programs and grantees, as well as organizational news.
AMWF Divas
Each year at the AANN Annual Meeting nurses can donate $50 to nominate themselves or a friend as an AMWF Diva. The nominated nurse is then presented with a boa to wear at the meeting to show everyone they are a neuroscience diva. All AMWF Divas are recognized in AANN's online community, the NeuroNetwork, with a badge on their profile.
2021 AMWF Day of Giving
The Agnes Marshall Walker Foundation (AMWF) raised $2,930 on June 30, 2021 our annual Day of Giving. Every dollar donated to AMWF directly funds grants to support education, research, and professional development. Together we can make a difference in advancing neuroscience nursing!
Congratulations to the Triangle Chapter of AANN for winning the chapter challenge and donating the most money on the Day of Giving!
Thanks to everyone who donated. We really appreciate your support!
2021 AMWF Donation
Each year the Agnes Marshall Walker Foundation (AMWF) donates to a local organization where the AANN Annual Meeting is being held. Although the Annual Meeting was held virtually, AMWF made a donation to three local organizations in San Antonio, TX, where the meeting was supposed to be held. AMWF made a donation to Gabriella's Smile Foundation which supports families facing Diffuse Intrinsic Pontine Glioma diagnosis, the TBI Warrior Foundation which supports veterans and civilians living with brain injury, and Ian's Foundation which provides helmets to children in low-income families.
Press Releases
Read about the collaboration between the American Association of Neuroscience Nurses (AANN) and the American Board of Neuroscience Nursing (ABNN) to establish the Agnes Marshall Walker Foundation.
Check back soon for more updates and press releases about AMWF.
Grant Winners
2021 Neuro-APP Conference Grant Recipients
Megan Moore

Meaghan Hart-Williams

Kristen Dobbin
January 2021 Certification Grant
Kimberley Ott
New Chapter Startup Grant
Northeast Florida Chapter
Membership Grant
Sarah Rueda

Rebecca Cooley-Shauer

Cathryn Guina

Kristine Perez

Martina Sprague

Sheena Ramazanu

Grayson Smith

Jerina Tinsley

Grace Eckels

2021 Stroke Conference Grant Recipients
Brianne Poorman

Kyleigh Jenkins

Robin Sibert

Serena Doyle

Sue Fowler


2021 Annual Meeting Grant Recipients
Cindy Cabrera

David Ngugi

Penny Amos

Aaron Lowenkamp

Claranne Mathiesen

Molly Malnor

Stephanie Welch
Tanzania Nurses Grant
Sylvia Massawe

Moses Moses

Hadija Mndeme

Dorcas Magawa

Donatila Kwelukilwa
Research Grant Recipients
2021
Ayushi Vashisht – "COMFORT: Comparing the Use of Family Photographs versus no photographs On Reducing the Symptoms associated with confusion"
Wendy Cohen – "Multicomponent Nursing Intervention for Improving Assessment and Triage of Stroke Patients for Thrombectomy at Community Hospitals"
2020
Jennifer Hayakawa – "Use of Automated Pupillometry in the Detection of Pediatric Ventricular Shunt Malfunction"
Andrea Strayer – "Understanding Older Adults' Patient Experiences with Medical Complications after Spine Surgery"
James Ryan – "Comparison of traditional VAN Large Vessel Occlusion (LVO) screening tool and modified VAN to include isolated aphasia as a positive LVO screen (WAVE)"
2019
Kathrina Siaron – "Comparative Assessment of the Location for Non-Invasive Blood Pressure Measurement (CATNIP)."
Meghan Hultman – "Stroke Survivor-Caregiver Dyads: Feasibility of a Brief Psychosocial Intervention for Depressive Symptoms and Quality-of-Life."
2018
Renee Colsch – "Unique Stroke Symptoms in Women: A Systematic Review of Assessment Tools and Registries."
Malissa Mulkey – "Methods of Identifying Neurological Delirium."
2017
Marianne Beare – "Exploration of Patient Experience With Alternative Therapies Used to Treat Neuropathic Pain: A Pilot Study."
2016
Molly McNett – "Optimizing How Nurses Record And Monitor Cerebral Perfusion Pressure (ON RAMP)."
Elizabeth Zink – "Perceptions of Early Mobility in the Neuroscience Critical Care Unit: POEM."
2015
Michael S. Rodgers – "When Is an ICP Transducer Providing a Value Reflecting True ICP (WAIT A TIC)?"