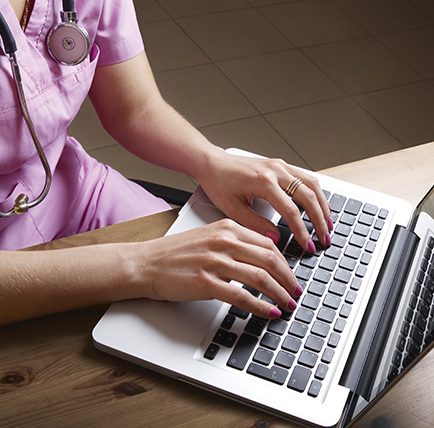 Newsroom
AMWF in the News
The Agnes Marshall Walker Foundation (AMWF) is pleased to share news and announcements about its programs and grantees, as well as organizational news.
2019 AMWF Day of Giving
The Agnes Marshall Walker Foundation (AMWF) raised nearly $3,000 on June 30, 2018 our annual Day of Giving. Every dollar donated to AMWF directly funds grants to support education, research, and professional development. Together we can make a difference in advancing neuroscience nursing!
Congratulations to the MoKan Blues Chapter of AANN for winning the chapter challenge and donating the most money on the Day of Giving!
Thanks to everyone who donated. We really appreciate your support!
Press Releases
Read about the collaboration between the American Association of Neuroscience Nurses (AANN) and the American Board of Neuroscience Nursing (ABNN) to establish the Agnes Marshall Walker Foundation.
Check back soon for more updates and press releases about AMWF.
Grant Winners
2019 Annual Meeting Travel Grant Recipients
Megan Albrecht

Amy Alexander

Mona Cheung

Jessica DeWitt

Caitlyn Dicola

Tracey Keeley

LaBrentha Lonon

Amy O'Jack

Megan Price

Laura Reiter

Shanna Rittberg

2018 Advances in Stroke Care Conference Travel Grant
Alek Collins
Amanda Andrews
Casey Okong'o
Cathy Walsh
Deb Gregoire
Megan Buchwald
Michael Whitehurst
2018 Research Grant
Melissa Mulkey
Renee Colsch
2018 International Neuroscience Nursing Research Symposium (INNRS) Travel Grant
Rozina Bhimani


2018 ABNN Certification Grant
Rachel Boehm

Alyssa Bragg

Breda Crank

Katayoun Jalali

Kristi Lech

Jennifer Marquez


2018 ABNN Recertification Grant
Honoree Ceballos

Kimberley Collise

Jennifer Edwards
Certification for Philippines Nurses
AMWF awarded a grant to Philippines nurses to cover study materials and the SCRN certification exam fee. We are proud to report that so far 8 nurses have passed the exam.
Wella Avila-Taruc

Ericson Batan

Nikko Carpena

Pamela Dolar

Louie Paul Eugenio

Mark Gil De La Rosa

Karen Ilano

Camille Loraine Pilac

Joana Lyn Racpan-Cauntay

Diana Jean Serondo
Research Grant Recipients
2015
Michael S. Rodgers – "When Is an ICP Transducer Providing a Value Reflecting True ICP (WAIT A TIC)?"

2016
Molly McNett – "Optimizing How Nurses Record And Monitor Cerebral Perfusion Pressure (ON RAMP)."
Elizabeth Zink – "Perceptions of Early Mobility in the Neuroscience Critical Care Unit: POEM."

2017
Marianne Beare – "Exploration of Patient Experience With Alternative Therapies Used to Treat Neuropathic Pain: A Pilot Study."

2018
Renee Colsch – "Unique Stroke Symptoms in Women: A Systematic Review of Assessment Tools and Registries."
Malissa Mulkey – "Methods of Identifying Neurological Delirium."

2019
Kathrina Siaron – "Comparative Assessment of the Location for Non-Invasive Blood Pressure Measurement (CATNIP)."
Meghan Hultman – "Stroke Survivor-Caregiver Dyads: Feasibility of a Brief Psychosocial Intervention for Depressive Symptoms and Quality-of-Life."